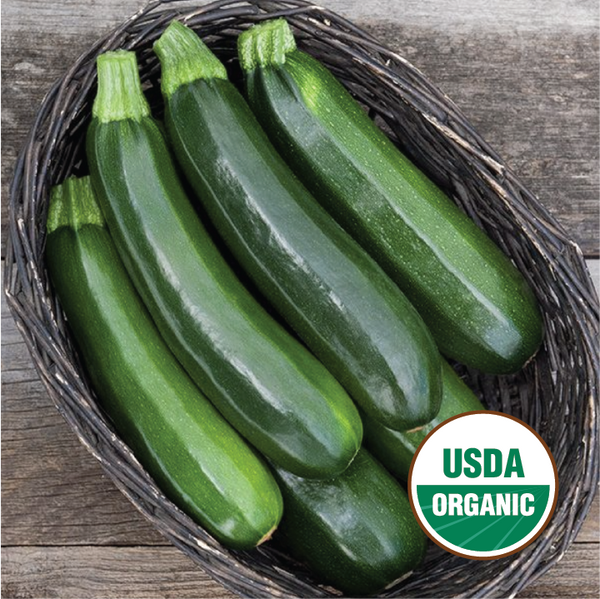 Dark Star
Availability: Available Unavailable
Species: Cucurbita pepo
Days to Maturity: 60
Grown by:
Dark green, glossy fruit on single-stemmed plants with great vigor. Bred for vigorous, productive plants that establish easily without irrigation. Stellar variety selected for drought tolerance, high quality uniform fruit and high yields. Modern open-pollinated variety developed by the Organic Seed Alliance and Eel River Produce.
Growing Tips
Direct seed in loose soil every 18 inches after danger of frost is past and soil temp is 60F. You can also start seeds indoors to give them a head start. If starting indoors, sow 4 weeks before the last frost. Fertilize soil as plants grow with fish emulsion or a soluble, complete fertilizer. Harvest when skin turns hard and is difficult to pierce with thumbnail.
Certified Organic. 25 Seeds per Packet.
100% quality Guaranteed Plus Fast & Secure Shipping
Related Varieties
If you are interested in the product above, you might also be interested in