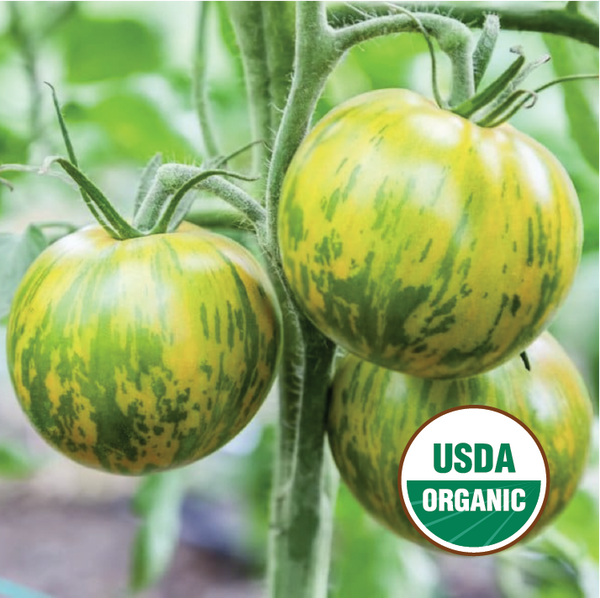 Green Zebra
Availability: Available Unavailable
Species: Solanum Lycopersicum
Days to Maturity: 72
Grown by:
(72 days) Green-striped salad specialty. Medium-sized fruits start out pale green with dark green stripes that soften and turn yellow when ripe. Fruits hold up under adverse conditions and rarely crack. The 3–4 oz. fruits are the ideal size for slicing into wedges for salads. Productive over a long season. Developed by Tom Wagner. Indeterminate.
Growing Tips
Start indoors about 1/4" deep 5-6 weeks before the last frost. Transplant well after danger of frost and ideally when night temps don't go lower than 50F. Sow these indeterminate plants 24-36" apart. Need full sun and need to stake plants. Fertilize with fish emulsion or a soluble, complete fertilizer.
Certified Organic. 40 Seeds per Packet.
100% quality Guaranteed Plus Fast & Secure Shipping
Related Varieties
If you are interested in the product above, you might also be interested in