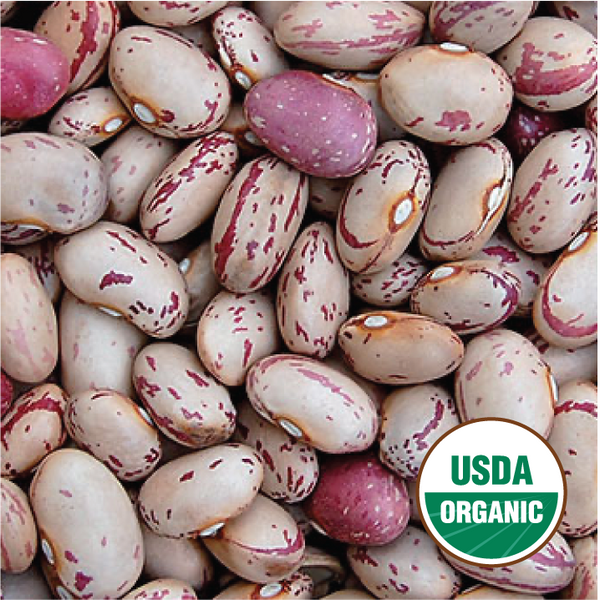 Lina Sisco Bird Egg Bean
Availability: Available Unavailable
Species: Phaseolus vulgaris
Days to Maturity: 65 shell, 85 dry
Grown by: Alissa Jacobson
This heirloom bean was gifted from one of the original members of the True Seed Exchange (Seed Savers Exchange). According to the Slow Food Foundation for Biodiversity, the 'Lina Sisco Bird Egg' bean is "an unbelievably aromatic and plump bean; its skin splits open to reveal a creamy, almost potato-like texture." The maroon-and-tan dry bean is equally delicious boiled and seasoned as it is roasted and salted and served as an appetizer.

Growing Tips
Direct seeds in loose soil well after danger of frost in rows 12 - 18 inches apart. Plant 8-10" apart. Plant height is 1-2 feet. Harvest when pods are red-ish buckskin in color and when beans have full color. For best storage, harvest on a dry day.
Certified Organic. 50 Seeds per packet.
100% quality Guaranteed Plus Fast & Secure Shipping
Related Varieties
If you are interested in the product above, you might also be interested in